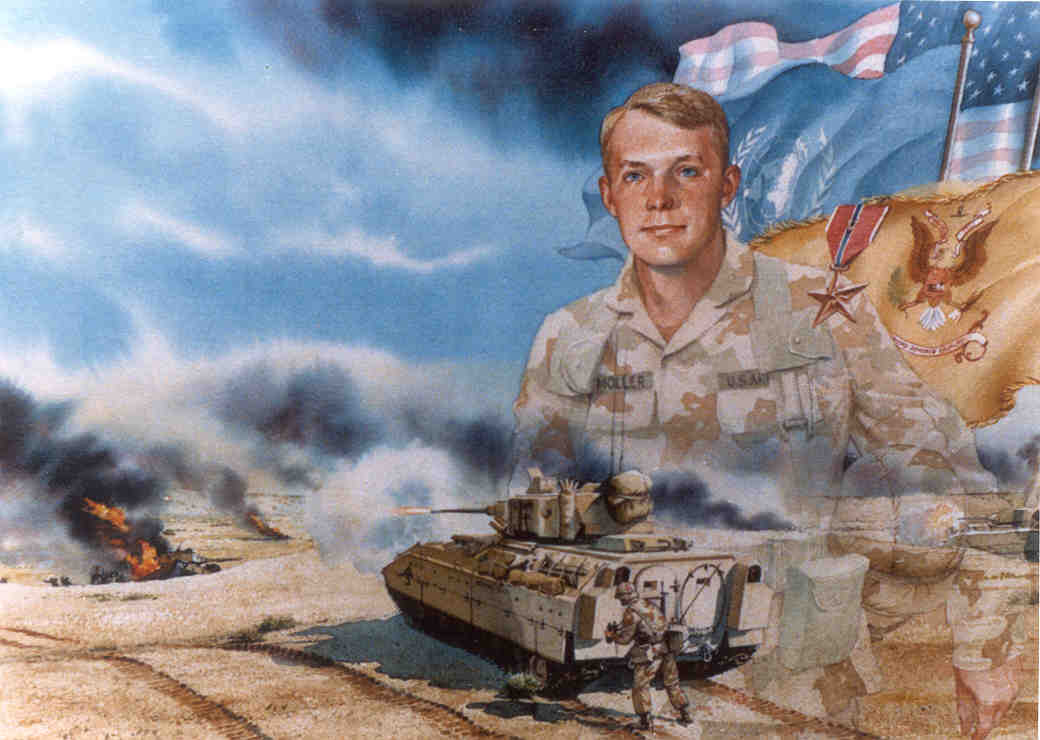 From his buddies
In Memory of Sgt. Nels Moller, age 23
KIA 26 Feb 1991
survived by his wife,
Is remembered at: Row 11 Block 3 on The Gulf War Veterans Memorial
Dust, Dirt and heat on my mind,
Remembering men that show up when its time,
The love of man keeps us strong,
But God is the architect of all.

Earth obscures our sight
But the soldier does their time,
Protecting the hearth with devotion of mind,
The soldier will sacrifice it all for his buddies in a fight.

The soldier's will; is still alive,
A weeping wife and children left behind,
But we love him, and his family too,
For the soldier gave us an extra day or two.

The dirt of man will be placed on his grave,
His soul will be remembered but not by the vain,
Soon he will play with his children again,
For God knows a soldier and made plans for him.

Sleep my friend and rest ,
We remember your sacrifices yesterday,
We will meet again,
Merry will be the laughs of a soldiers and children under God's wings.